After an exhaustive undercover operation, by TRAP partners Surelock, Westminster Trading Standards secured the conviction of 22 year old Kashif Haq.
During the raid on Haq's store in Trocadero more than £100k of counterfeit product was seized including music merchandise and dangerous toys and electrical products.
Before passing a 13 month sentence at Blackfriars Crown Court Judge Shetty, said the defendant "lied through his teeth".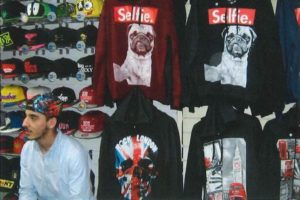 Image: Westminster City Council